I finally cut the knot, I'm going to do the conversion to electric flight.
The endurance is puny, the price per hour is easily beaten, the base is double the distance of my usual home base and I have plenty of other stuff to do that is more important.
But…
It is too cool and innovative to not do it!
It is exactly the same reason why I spent a lot more time and money some time ago to become a licensed RPA-L drone pilot. Or why I dropped a pile of cash to do the six landings for the base training on a Challenger 300.
These efforts landed me some freelance work and experiences that I would not wanted to have missed for the world. Some say I just have expensive hobbies.
It's the type of operations where I'm off going to work and they ask me if I am going to play outside again.
The E-Flight academy may be new but I have already known the people behind it for a while. After all, the Dutch aviation landscape is not only flat as a pancake but also the size of a large theme park. They are proven professionals with a no-bullshit and friendly atmosphere which makes the choice even easier.
The courseware and handbooks are in
I am pleasantly surprised by the package that is part of the course at Eflight.
The pilot's operating handbook is modern and easy to read. The Pipistrel online learning system that accompanies it has an inviting tone to it.
There are a few big differences with single engine piston aircraft which are obviously related to the propulsion system. It's like a scaled-up version of a home-built drone with components that I also see in the lithium battery packs that I built for my canal boat. But on a different scale. And with some interesting placards and limitations.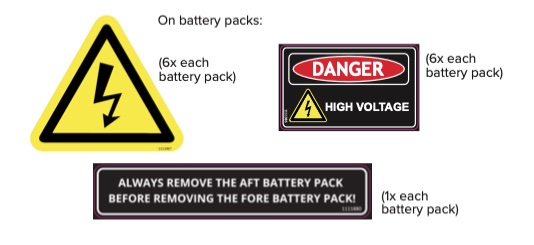 Time to dig in.